Lameys News
Current News & Events at Lameys
Fundraising for Breast Cancer Now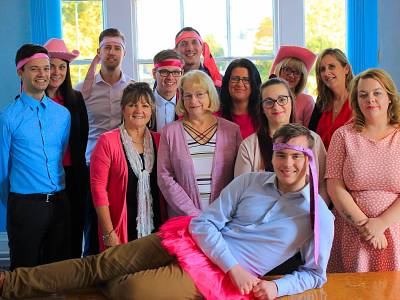 Staff at Lameys participated in Wear It Pink on Friday 21st October and came to work dressed in pink to raise money for 'Breast Cancer Now', who use the money they raise to fund world-class breast cancer researchers across the UK and Ireland.
The office had pink cakes for sale along with some very fetching pink attire!
Please visit www.breastcancernow.org to find out more about this fantastic charity.
Tags: Array