Lameys News
Current News & Events at Lameys
Lameys 2015 Charity Golf Day
Lameys 2015 Golf Day at Elfordleigh Golf & Country Club, in aid of Macmillan Cancer Support, was a resounding success. For the second year running, we were blessed with fantastic weather which allowed for a thoroughly enjoyable day followed by a BBQ on the terrace.
There was an opportunity for the golfers to win a brand new BMW together with a host of prizes for making a hole in 1 on the par 3's. Whilst nobody was fortunate (or skilful!) enough to bag a hole in one, we would like to express our thanks to Plymouth Ocean BMW for their support on the day.
Thanks also to Nick from We Do Golf (www.wedogolf.com) who provided invaluable assistance with the preparation and running of the event.
The golf was very closely fought but congratulations must go to the Ashfords Solicitors team of James Heath, Rich Pillar, Chris Ryland and Gary Randall for a fine win on the day.
We are delighted have raised a sum of £1,250 for Macmillan Cancer Support to support its fantastic work.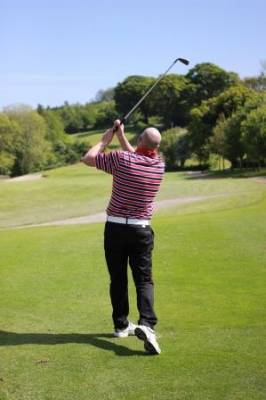 Tags: Array