Lameys News
Current News & Events at Lameys
Well known Looe hotel placed into Administration
Brooks Hotels and Leisure Limited was placed into Administration on 25 June 2014 with Michelle Weir of Lameys appointed Administrator. The company trades three of Looe's well-known leisure facilities, the Barclay House Hotel, Trawlers on the Quay and The Plough Public House and employs approaching 60 staff across the three locations.

Barclay House Hotel and holiday cottages occupies a prominent location in Looe and has won an extensive number of awards for its dining and hotel facilities. The company has a philosophy of buying from local suppliers for the past 8 years since it was bought from the previous owners.

Miss Weir stated that a review will be carried out of the Company's trading activities but that it is her intention for trading to continue, with the aim of protecting jobs and goodwill, whilst the business and its assets are marketed for sale. Miss Weir is optimistic that a buyer will be found in a short timescale for the hotel, restaurant and pub. She said "there has already been significant interest shown in the three establishments and I am confident of attracting a serious buyer for one or all of the Trades over the coming weeks. Whilst a review of the trading operations will be necessary, it is hoped that the business will continue with as little disruption as possible whilst discussions are held with interested parties".

Anybody interested in one or more of the establishments owned by the Company should contact Lameys at their Plymouth office on 01752 254912.

Miss Weir added "at this stage it is not possible to state the level of any return to the Company's creditors however, based on the current expressions of interest, I am hopeful that creditors may receive a dividend in due course".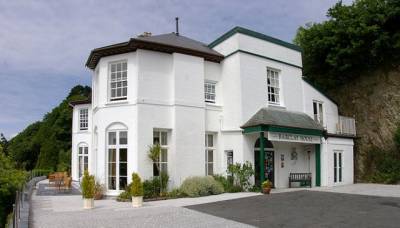 Tags: Array