Steve Fenn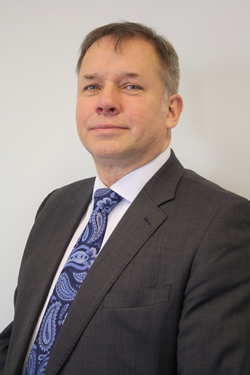 Download information as:
vCard
Partner
After attending school in Totnes, Steve undertook a business studies course at Torquay Technical College before going on to University and achieving a Bachelor of Arts in Accountancy & Law.

Leaving University in 1981 Steve joined a national firm in London before moving to the West Country to continue his professional career and then joining Lameys in 1992. Steve feels his professional background has provided him with a broad base of expertise, enabling him to deal with all aspects of audit, accountancy and taxation work.

Steve is an avid sports fan being a season ticket holder at Plymouth Argyle and a vice president at Newton Abbot Rugby Football Club. Steve is keen to promote sport locally in whatever way he can.

Steve has been a Partner since 1996 and heads the Accountancy Department.

   "As an accountant it is important to recognise the needs of each and every individual client. I believe in establishing strong, personal relationships thereby enabling a long and mutually beneficial association".